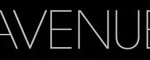 Keith Kelly of the New York Post is first with the news that I've been named Editor-in-Chief of Avenue Magazine, effective immediately. Here's yesterday's official announcement:
AVENUE, New York City's original society magazine, has named Michael Gross its editor-in-chief, effective tomorrow.
Founded in 1976 by Judy Price as a controlled-circulation magazine, and originally distributed exclusively in the so-called "good buildings" of New York's Upper East Side, AVENUE has spawned a raft of imitators as well as offspring of its own. The most recent are AVENUE on the Beach, a summer-only magazine focusing on the Hamptons, and AVENUE on the Beach in winter in South Florida, which Gross will also edit, and a web site and digital presence, which will be aggressively expanded as the magazine eliminates three of its until-now monthly print issues. Gross replaces Daisy Prince, who has edited Avenue since July 2012.
Like the magazine, Gross, a best-selling author, journalist and editor, has thrived at the intersection of affluence and influence throughout a distinguished career. He first joined AVENUE as Real Estate Editor and a monthly columnist in 2012. In summer 2014, he served as interim editor while Prince took a maternity leave, but discontinued his column, Unreal Estate, shortly thereafter, in order to finish his last book, Focus: The Secret, Sexy, Sometimes Sordid World of Fashion Photographers (Simon & Schuster).
AVENUE and Gross are a perfect fit, both expert in covering fashion, luxury, power, fame and wealth. Focus was a follow-up to Gross' 1995 New York Times bestseller, Model: The Ugly Business of Beautiful Women. Before writing Model, he worked as a reporter and columnist for The New York Times, a Contributing Editor of New York and Talk, a Senior Editor of Esquire and George, a columnist for GQ, the Daily News and Crain's New York Business, and a guest editor of gawker.com and curbed.com. He also created the blog Gripepad and Bergdorf Goodman Magazine, which he edited for seven years, and authored the New York Times bestsellers 740 Park (about one of those "good buildings) and House of Outrageous Fortune (about the more recent Billionaire's Row condominium 15 Central Park West), as well as Unreal Estate, on luxury homes in West Los Angeles and their owners; and Rogue's Gallery, on the powers behind the Metropolitan Museum of Art.
"I've been charged with reinventing Avenue for a new era and for new generations of its subjects, who are New York's highest achievers and most prominent people," Gross says. "I am eager to embrace that challenge. Like its home, AVENUE is both sophisticated and ever-changing. So now, it has to reflect 21st Century New York, and be about Bedford and Driggs as well as Fifth and Park, about Brookfield Place as much Bloomingdale's Country, and about the New Museum right alongside the Metropolitan. It won't abandon its traditional beat; it's just going to get a bit broader, more diverse, and more interesting." Gross will work closely with President and Publisher, Randi Schatz, to whom he will report. Says Schatz, "I am delighted to welcome someone of Michael's caliber to the AVENUE team and am excited to partner with him to shepherd our business to embrace both digital media and live events in addition to our storied print publication."
AVENUE's masthead has been "a who's who of literary and visual artists," Advertising Age has said. Among its alumni are Vanity Fair writer Michael Shnayerson; Knopf editor Gary Fisketjon; Internet entrepreneur Susan Mulcahy; CNN's Pamela Gross Finkelstein; author Jill Brooke; alternet editor Janet Allon; social media phenomenon Peter Davis; New York Times food critic "Biff" Grimes; author and editor Joan Kron; urban historian Christopher Gray; Worth editor Jane Berenson; PR executive Dan Klores; novelist Lisa Grunwald, and photographers Arnold Newman, Ralph Gibson and Timothy Greenfield-Sanders. "I look forward to publishing an equally distinguished cast of contributors that reflects the city they will cover, from knowing veterans to eager, ambitious achievers," Gross says.
AVENUE is owned by Manhattan Media, the publishers of Dan's Papers and New York Family.