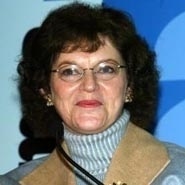 The reviews of New York Times critic Janet Maslin's "review" of Unreal Estate are coming in. Here are some excerpts. I've left out the senders' names to protect the innocent.
"It's one thing to dislike a book but another to trash an entire body of work. What raw nerve(s) did you cut into along the way? And whose, one wonders." [from a former New York Times reporter]
"Insane and ridiculous." [from a publishing executive]
"What on earth did you do to mizz janet's axe that she has such a terrible need to grind?" [from an LA writer]
"Idiotic and absurd." [another publishing executive]
"Stupid and mean." [a New York social figure]
"Maslin an utter ass. A sadist." [another former NYTimes reporter]
"The only plausible reason why Janet Maslin chose to take a hatchet to you and Unreal Estate has to be a request for her to do so from one of the people you demolished in Rogues' Gallery….She could have allowed herself to be used as a secret weapon by someone who had no other practical way to have you legally assassinated." [an author]
"What did you do to Janet Maslin? Steal her pet? Her lover? One of the most vicious reviews ever." [a columnist at a national publication]
Since Maslin did spell my name right and run a photo, I thought I owed her the same courtesy. That's her above.
In unrelated Unreal news, New York Social Diary revisits Unreal Estate today. Los Angeles, writes David Patrick Columbia, is "peculiar, strange, exotic, beautiful, ordinary, thrilling, chilling, and Raymond Chandler and Nathanael West. You could imagine that the characters who populate their novels could live and/or have lived in the very houses that Michael Gross portrays with all the ratta-tat-tat glee of Walter Winchell. (You had to be there.) So, 500 pages, 5000 pages, what does it matter. It's about the thrill of it all, and if LA is one of your addictions, this book's for you."