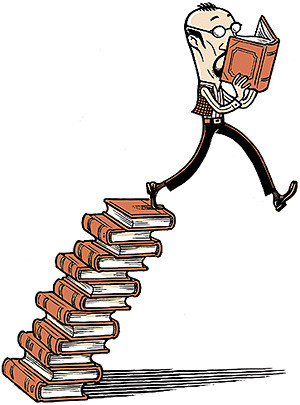 In a recent email exchange, the chief flack for the Metropolitan Museum of Art, charged that I was "averse to reason" when it comes to the museum I honor and the fascinating people whose lives are illuminated in the pages of Rogues' Gallery. That led me to wonder if in fact it isn't the museum's administration and trustees who are averse to the beauty of truth. But enough. It's almost summer, time to buy a few good books and chill in the heat. Here's what independent experts said about Rogues' Gallery. My advice? Decide for yourself.
"Explosive." — Vanity Fair
"A blockbuster exhibition of human achievements and flaws… pages of Vanity Fair-worthy name-dropping and social-climbing." — Amy Finnerty, New York Times Book Review
"Gross demonstrates he knows his stuff. It's a terrific tale… gossipy, color-rich, fact-packed… What Gross reveals is stuff that more people should know." — USA Today
"Who doesn't love the Met, and who wouldn't want to read tantalizing gossip about the upper echelon of social climbers, philanthropists, and curators who have warred for prestige and control over the storied museum since its beginning?… Completely unauthorized, this irresistible read exposes the dirty money and politics behind the Met's rise. Plundered relics, millionaires' meddling, and ambition disguised as social philanthropy are revealed thanks to Gross' muckraking, producing one of the year's most entertaining books. Take it to the beach (but not the museum)." — Nancy Bass Wyden, The Daily Beast
"Dense and exhaustively factual … the book is important, and what's more, splendidly readable." — Melik Kaylan, Forbes.com
"A compelling tale of the money, greed, egotism, and less than kosher acquisitions that have made the Met the mega-institution that it is today. It's high culture meets lowlife behavior. And Gross has certainly dug up the goods — from Met-sanctioned tomb raiding in Cyprus to the classless antics of power-hungry trustees." — Rachel Wolff, The Daily Beast
"Reads like an adventure novel." Claudia Steinberg, Frankfurter Allgemeine Sonntagszeitung
"An insightful, entertaining look at a great institution — with all its flaws and all its greatness." -Gay Talese
"Riveting and accurate… I learned a lot." — Tom Hoving, Director, Metropolitan Museum of Art (1966-1976)
"A prodigious piece of work about those who created and operate this nations' leading museum of art. It's simply great theatre. We're indebted to Mr. Gross." — Daniel Herrick, Treasurer and Chief Financial Officer, Metropolitan Museum of Art (1968-1985)
"Enlightening… persuasive… Gross is to be congratulated for the ingenuity of his research… After 140 years in existence, the Met was due for an exposé." Avis Berman, The Economist
"Completely fascinating; lucidly and engagingly written… insightful… a marvelously readable volume." — Stuart Silver, Chief Exhibition Designer, Metropolitan Museum of Art (1962-1977)
"Fun, gossipy, fascinating reading; the perfect museum lover's book for summer at the beach or at home." Dominique H. Vasseur, The Columbus Museum of Art
"Unofficial, juicy and probably very true history… a definite must read for anyone with an interest in art and museums." Amy L. Hofland, Director of the Crow Collection of Asian Art (Dallas, Texas)
"Digs deep … a supremely detailed history." — Kirkus
"Sprawling history… Behind-the-scenes dirt and an intriguing look at the symbiosis of culture and cash." — Publishers Weekly
"A big tell-all book … zestfully mixes factual reportage with piquantly entertaining anecdotes." — Booklist
"Dignified… authoritative… fascinating." — Jesse Kornbluth, Headbutler.com
"A page-turner that unravels like an elite whodunit… fearlessly unearths secrets." — George Christy, Beverly Hills Courier
"Fabulous, realistic, well-researched." — Liz Smith
"By turns funny, outrageous, and disconcerting… Makes public what arguably should have been public knowledge long ago… nearly effortlessly and without disdain." — artinfo.com
"A primer on how things are done to move the machines that make the metropolis… A great historical document." — David Patrick Columbia, newyorksocialdiary.com
"Gross is a meticulous storyteller, and Rogues' Gallery is an entertaining romp." — frieze magazine
"A gripping, glib and gossipy deconstruction of the curators, directors, donors and trustees who dominated the Met since its founding." — The Tulsa World
"This book is a museum piece." — Page Six, The New York Post
"Yummy." — New York Daily News
"A vivid view into the murky world of the super rich." — Samantha Ettus, Obsessed TV
"A fine topography of the major players… Excavating the Met's history in six chapters from 1870 to 2009, Gross reveals the personalities and relationships between donors and directors, curators and dealers, and the city of New York and its cultural crown jewel. It is astonishing what people will do for money, power, and social prominence, and we see a great deal of what they will do in Rogues' Gallery. In the end, Gross wants the Met to succeed — he is not lobbing stones at the cathedral, but rather revealing what the men and women at the pulpit have been up to behind closed doors." — Rick Ring, Providence Journal
"No holds barred… "stuffed with entertaining – and often embarrassing – detail about the Met's administrators and donors." — Financial Post (Canada)
"If you thought former J. Paul Getty Museum curator Marion True's illegally procured antiquities trial was a cause célèbre, don't miss Rogue's Gallery. Michael Gross's 483-page behemoth (on the heels of his equally dishy 740 Park) recounts the prestigious museum's often-unsavory elitism… early acquisition practices others would call looting and takes on modern-day big wigs like Met vice-chairman, socialite — and Oscar's honey — Annette de la Renta, whom Gross paints as an avid social climber in this sustained takedown of the rich and famous." — Felicia Feaster, The Atlantan.
"Endlessly entertaining." — Newport Seen
"This slightly irreverent history of one of the world's great art museums, New York's Metropolitan, is an intriguing look behind the scenes… an invaluable addition to the modern history of the art world."
— The Calgary Sun
"A juicy, deliciously detailed history of the nation's largest museum and the oversized egos of those who run it… As a history of culture in this city, it's spot on." — Brook Mason, Artnet.com
"Audacious… intriguing… factual… often irreverent… A honeypot of gossip… detail [that] boggles the mind." — Jean Reeves Barre, The Buffalo News
"Incredible investigative reporting and pretty damning stuff… With every page, Gross exposes intimate details… to illustrate the fascinating history of this venerable institution… He tells the stories of the men and women who form the inner sanctum of wealth and power, how those who are at the pinnacle of New York society got to be there — by maneuvering marriage and money, by hook or by crook. The book is more like two books: one is the straight gossip of the who's who with all the antic details of tabloid journalism. The other is a serious document of social history, exhaustively researched and meticulously crafted… Even if you've been to the museum many times before, the stories Gross tells make you want to return immediately. The tales are so compelling that instead of trying to downplay this book, the museum should be selling it in its gift shop."
— Silvana Paternostro, Poder.
"A tell-much extravaganza… about the rich and powerful folks behind New York City's Met, one of the finest art museums in the world. Stick this Rogues' Gallery in your weekend bag or on your night stand and read it at your leisure. It won't disappoint… With only a little more effort, however, and perhaps a little thought here and there, you can read a more substantial book, one that raises a serious question: Is the social web that created and sustained the Met about to disappear, leaving the Met with the life prospects of a beached whale? Even as he was having fun digging into the archives and tracking down skeletons in Fifth Avenue closets, Michael Gross was, in effect, rethinking the nature of The Metropolitan Museum of Art. Rather than thinking of it as a big solid structure that house and protects three millennia's worth of art treasures, Gross came to present it as a fragile network of social relationships that somehow manages to balance the good, the bad, and the ugly in such a way that The Beautiful has a home… Gossip about the people who built the Met is the history of an institution told at the level of individual desires and actions. And, if gossip is a moral activity directed at maintaining social norms, then Rogue's Gallery becomes something of an intervention directed at the institution itself."
— Bill Benzon, The Valve
"A fascinating look into the inner workings of the Metropolitan Museum of Art." — Hamptons Magazine
"A dishy read about behind-the-scenes social and civic maneuvering of the moguls who shaped the Metropolitan Museum of Art." — Alan Peppard, The Dallas Morning News
"The ultimate insider's look at the colorful characters who populate New York's Metropolitan Museum." — Washington Life
"Michael Gross is an acclaimed cultural journalist and an incisive, skilled, gossip-driven chronicler of the fashion and society worlds. He is fearlessly able to breach walls of secrecy and to nail down a story where no one wants to talk. As we move through the breathless behind-the-scenes narrative, we see the Met as we now know it take shape. Battles are fought over naming galleries, restrictions on donations are ignored by the latest generation of trustees, and the new donor holding the next great treasure is courted assiduously by an institution driven with a lust for acquisition that may have no rival in human history. Rogues' Gallery sheds light on just why the Met does not want light to shine behind the scenes. It is a compelling portrait of New York as we know it. Peopled with outsized egos, often with doctored credentials, amassing wealth and treasures in strange and sometimes criminal ways, the Met is a quintessentially New York institution." — Raymond Dowd, New York Law Journal
"Wonderfully juicy tell-all about the Metropolitan Museum… highly recommended if you like reading about how major museums and/or rich people operate." — unBeige.com