At the end of the Roaring Twenties, small conspiracies of the powerful — many of them members of high society — formed investment pools to manipulate stock prices. Among them was Albert Wiggin, the chairman of the Chase National Bank. In 1927, business was booming when President Calvin Coolidge declared that America was "entering upon a new era of prosperity." That March, pool operations peaked, as did Cadillac sales in New York City. In May, trading volume hit a new high. Brokers' loans to speculators shot up to $4.4 billion at interest rates of between 10 and 12 percent. Then, on June 13, 1928, the stock market collapsed. It quickly recovered, but the plunge was a sign — one that few people read.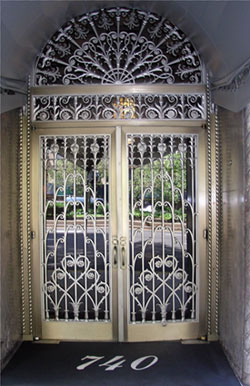 The market cratered again on March 26, 1929, sending interest rates on loans to speculators soaring to 20 percent. But loans were still being made; it seemed that nothing could end the mad speculation. The Federal Reserve Board urged bankers to stop handing out money. Immediately, one bank announced a fresh $20 million available for loans — and the stock market recovered again.
"In such circumstances, one might have expected bankers, at least the most important, prestige-laden, and supposedly conservative among them, to lie low, to accept quietly the profits that flowed to them so effortlessly," John Brooks wrote in Once in Golconda, his classic tale of Wall Street's ruination. Instead, men like Wiggin were anything but circumspect. Through holding companies formed to conceal trades and minimize taxes, he played the market, frolicked in pools, and even speculated in Chase stock to the tune of millions of dollars. Only in the summer of 1929 did he start to worry.
Though the economy was showing signs of weakness, the stock market was still soaring, volume hitting records, new fortunes being made. On September 3, the market's averages hit all-time highs — highs that would stand for the next twenty-five years. Though he kept touting Chase stock, Wiggin also started selling it short — borrowing forty-two thousand shares and selling them, expecting to buy them back later for less — effectively, dishonorably, despicably, really, betting that his own company's market value as set by the price of those shares would drop! Which it did. Then he bought the shares back with a loan from Chase.
That's when the house of cards fell in. Stock prices started dropping on Wednesday, October 23 — and the next day, later known as Black Thursday, they collapsed. A third precipitous plunge followed on October 29 — it would be known as Black Tuesday. Get the feeling things were black? John D. Rockefeller and his namesake son, who was called Junior, tried to brighten the outlook by announcing that they, at least, were buying stocks, but their virtuous stand had no effect on the economy. Within a few weeks, $30 billion worth of equity — more than a third of the market's value — had vanished. The Great Depression was on.
A year later, apple sellers appeared on street corners for the first time. In December 1930, the Bank of the United States closed its doors — the most significant in a wave of failed financial institutions. By 1931, stock prices stood at less than half their 1929 highs. Unemployment rose in inverse proportion. In just two months in the fall of 1931, another eight hundred banks went belly-up. Building ceased. Life went on, if barely, for most.
And what of Wiggin of the Chase? After the crash, he toted up winnings of just over $4 million for selling his company down the river — profits he hid offshore to avoid taxes. That said, his dealings were not only legal but perfectly respectable — at least according to the era's business mores. After Wiggin retired in 1933, the bank awarded him an annual pension of $100,000 for life. But that same year, when he was hauled before a Senate banking investigation, he "asked" the bank to stop the payments, a request with which it "complied," according to The Wall Street Journal's 1951 obituary. Wiggin nonetheless managed to leave a $3 million estate.
History has judged him more harshly, even as it has repeated itself. "[Even if] they had done nothing actually criminal, [they] had treated their own stockholders and the investing public as so many sheep to be fleeced by whatever means the ingenuity of accountants and lawyers could devise," wrote the stock market historian Charles Morris.
This is the backdrop as the curtain rises on the story of the most prestigious apartment house in the world, 740 Park Avenue.
A brief lesson in New York living arrangements is in order. Throughout the 1920s, developers began putting up buildings like 740 Park, full of grand apartments with the proportions of fine, freestanding homes — mansions stacked one atop the other, designed as suitable replacements for the private homes that had led society's march uptown and become obsolete within a single generation.(1)
In the middle of the nineteenth century, Manhattan's social elite, the Knickerbockers, who were descendants of the original Dutch settlers of New York, the English colonists who followed them, and, finally, the American revolutionaries who tossed the English out, went to bed at night exclusively in private houses. The location of those homes had moved inexorably uptown over the years. In the eighteenth century, the city's genteel residential district was a tiny enclave at the southern tip of Manhattan island: south of Chambers Street, clustered around Trinity Church and St. Paul's Chapel, lower Broadway, Bowling Green, and the Battery.
Driven north by fire and yellow fever epidemics, social life first alighted in what is now Tribeca, then, in the 1830s, skittered east to a new district surrounding the intersection of Lafayette Place and Bond Street in today's NoHo. John Jacob Astor, the richest man in America, lived there, as did his son William's future wife, Caroline Schermerhorn, who would become known as "The" Mrs. Astor. Their district's heyday was brief. By the middle of the century, the center of aristocratic gravity shifted again, to Washington Square, from whence society began a slow, steady progress up Fifth Avenue. That march was led by a Knickerbocker, Henry Brevoort, who built a house on Fifth Avenue and Ninth Street in 1834, on what had previously been farm and grazing land, and gave a fancy dress ball there in 1840 that was considered the best party of its era. It was eighty more years before the town-house era ended, years in which new money poured into New York faster than derogatory names for the arrivistes could be coined. According to one historian, by 1929, 98 percent of "respectable New Yorkers" occupied apartments. The reasons for this sea change were as many as the multiple dwellings that had risen all over town. The American economy and New York's population boomed after the Civil War. Public life took on new allure, public spaces for entertaining replaced private ballrooms.
Then there were income taxes, introduced in 1913. Running a private house got expensive. And there was something called "the servant problem" — the inability to find good help. It was all compounded by the automobile, which got rich folks thinking they could split their time between sprawling country houses and smaller city residences.
"Apartments gave you choice," says Andrew Alpern, who has written extensively on the history of luxury apartments. "You could lock your door and go away and you had a great deal of security with doormen and elevator men and guards." Some of the new buildings even boasted service departments, "from which servants can be procured by the hour," The New York Times pointed out helpfully, "about as easily as taxicabs can be picked up on Broadway" so that "when Mr. Croesus contemplates returning to his city apartment for a brief sojourn … when he arrives he finds his domicile adequately staffed."
Multiple dwellings weren't new. They'd been common in Europe for centuries; "the earliest were Roman tenements," says Alpern. They arrived in France in the eighteenth century, and grand, imperial apartment houses became fashionable when Paris was reconceived in the mid-nineteenth century by the urban planner Baron Georges Haussmann. But they remained a rarity in America.
Tenements had housed New York's lower classes since the 1830s, but the city's first luxury apartment house wasn't built until 1869, when Rutherfurd Stuyvesant, a descendant of New York's first governor, Peter, erected one at Eighteenth Street and Irving Place.
Stuyvesant was a member of New York's elite, the clans who formed the city's first capital-S Society. But his innovation — derided as risque "French flats" — was declared folly by his peers. They soon changed their tune. By the 1870s, John Jacob Astor and August Belmont (both relative upstarts who'd arrived on the social scene at the start of the nineteenth century) were investing in apartments, too, and buildings like the Dakota, erected in splendid isolation on the west side of Central Park in 1884, began making apartments chic. The Dakota was just as exuberantly ostentatious and lavishly tricked out as the single-family mansions on Fifth Avenue, but it was conceived to let the less wealthy live on a similar scale — even allowing tenants to enter their apartments directly from the (then-novel) elevators. They could imagine the show was theirs alone. But the Dakota was a rental; its tenants had no sense of ownership. And its West Side location was odd, almost antisocial, so it didn't attract the elite, who were sometimes called the bon ton.
The first cooperative apartment building in New York, created to be owned by its occupants, was erected in 1880 by a French architect, Philip Gengembre Hubert, backed by a syndicate of artists.2 Soon, Hubert was building more and more luxurious co-ops, and other developers followed suit. When the huge Spanish Flats, which was built as a co-op on a block fronting on Central Park failed, its shareholders lost their investments, and the co-op movement stalled. But the conceptual foundation for co-ops had been laid. Ironically, it was their vaguely socialist intention that would prove enticing to the upper classes. Hubert's Home Clubs, as they were called, held out the promise that birds of a feather — "gentlemen of congenial tastes … occupying the same social positions in life," as the Real Estate Record put it — truly would flock together.
First, though, came the age of the urban château. These Gilded Age monstrosities were erected by men who'd made fortunes in the post-Civil War era. They were symbols not just of success but of a new kind of social potency based on astonishing bucks instead of hoary old bloodlines. Until the Industrial Revolution, social status and wealth stemmed from ownership of land. Old money didn't need to be big money. But the expansion of urban mercantile wealth in the first half of the nineteenth century, and the creation of industrial fortunes in the second, changed all that — and old-line society threw up demarcation lines.
Between 1870 and 1880, more new money flooded New York and, at least at first, was greeted as a tidal wave of trash. Mere wealth didn't guarantee acceptance. Substance and ineffable qualities of culture and grace mattered as much. Initially rejected by reigning society, ambitious nouveau-riche families like the Vanderbilts (the Astors had squeaked under the wire and were considered old money; the Jewish-born Belmonts, who'd arrived from Germany in the 1830s, didn't quite measure up) redefined the terms of social engagement, making themselves celebrities with their showy chateaus and the huge parties they held in them. The press used the rich to entice the hoi polloi. The floodgates had opened.
In the face of this dire threat, the Old Guard closed ranks, inventing exclusionary groups such as the social arbiter Ward McAllister's Patriarchs (in 1872), lists like the social leader Mrs. Astor's Four Hundred and more expansive successors like the Social Register (in 1887), exclusive enclaves for the right people like New York's Tuxedo Park and Georgia's Jekyll Island, and hereditary societies like the Daughters of the American Revolution, Sons of the Revolution, Colonial Dames, and Society of Mayflower Descendants. They sought to exclude, but it was in vain.
New people with new money set a new standard. One's home was no longer one's castle but one's calling card. Fifth Avenue turned into Show-Off Row. Famously, the Vanderbilts, the newest richest family in the world, could not win Mrs. Astor's approval. "Railroad people!" she called them. But Willie Vanderbilt, grandson of the Commodore, and his wife, Alva, finally gained entry to an Astor ball in 1883, just after their limestone ch‰teau rose on Fifth Avenue and they gave the latest party of the decade there. Railroad money might not be old money, but given time to mature, it proved acceptable. Mrs. Astor ended up moving to Fifth Avenue and Thirty-fourth Street in the 1860s, and then, in 1893, to Sixty-fifth and Fifth, where she lived in a sixteenth-century-style limestone ch‰teau until her death in 1908.
New York absorbed its outer boroughs in 1898 and was inching toward a new role as a world-class city, second only to London, and beginning to reach for the sky. Nothing was permanent in this new New York, least of all living arrangements; the famous skyline was created as thousands of new apartment buildings and grand new office and public buildings rose in Manhattan and redefined fashionable life. The wealthy couldn't help but notice as entrepreneurs sought land on which to raise the new behemoths, and private homes fell victim to their ambition and the unquenchable demand for new housing.
The east side of Central Park was dubbed the city's emerging "aristocratic residential section" in 1906 by the Real Estate Record, which also pointed out that thanks to Park Avenue's width, it was well suited to large buildings. The first apartment house to gain favor with New York's elite (indeed, the first to rise among the mansions of Fifth Avenue) was 998 Fifth Avenue, at Eighty-first Street, designed by McKim, Mead & White and completed in 1912. An Italian Renaissance palazzo based on Rome's Farnese Palace, incredibly luxurious yet restrained, with a subdued limestone, granite, and marble facade, an elaborate terra-cotta cornice, and a huge iron-and-glass marquee over its side-street entrance, it was billed as the most expensive and exclusive apartment house in the city. Its seventeen simplex and duplex apartments, including two full-floor units of ten thousand square feet apiece, featured every modern convenience — even jewelry safes for each bedroom, a large silver vault in each kitchen, an ice-making plant and individual refrigerated wine cellars, and private laundry rooms in the basement.
These were the first of the sorts of apartments that, eighty years later, inspired the fictional one created by Tom Wolfe for Sherman McCoy, the hapless lead character in the novel The Bonfire of the Vanities: "the sort of apartment the mere thought of which ignites flames of greed and covetousness under people all over New York, and for that matter, all over the world."
The first renters at 998 — attracted by a lavish hardcover brochure — included a granddaughter of Commodore Vanderbilt; Levi Morton, U.S. vice president under Benjamin Harrison; the former secretary of state and war Elihu Root; John Jacob "Jack" Astor V, who moved in after surviving, in utero, the sinking of the Titanic; and Murray Guggenheim of the mining Guggenheims. Root, who had been a leader of society's move uptown when he built a private house for himself at Seventy-first Street and Park Avenue, was offered a cut rate to sign a lease at 998. Morton, who was the governor of New York from 1895 to 1897, followed.
Excerpted from 740 Park by Michael Gross Copyright © 2005 by Michael Gross. Excerpted by permission of Broadway, a division of Random House, Inc. All rights reserved. No part of this excerpt may be reproduced or reprinted without permission in writing from the publisher.