Some ephemera from the misty past at 740 Park Avenue.
750-752 Park Avenue, 1928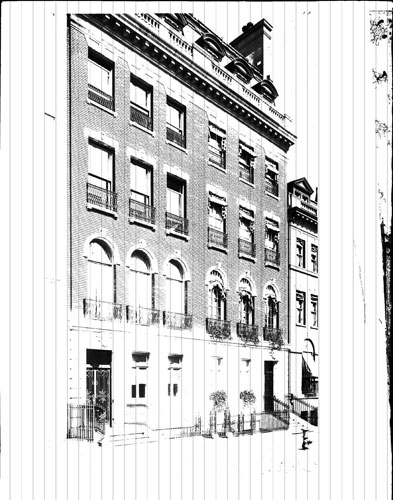 In 1928, private homes filled the lot where 740 Park Avenue would be built. Here, Nos. 750 and 752 Park.
American Superpower Stock Certificate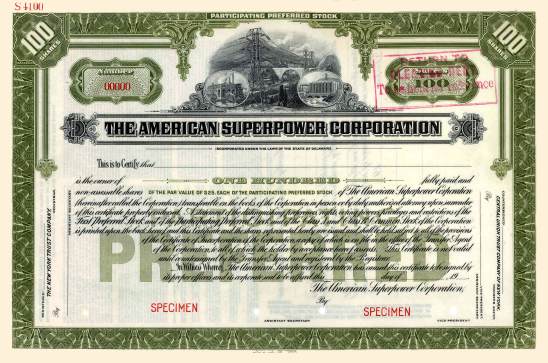 Original tenant Landon Ketchum Thorne founded American Superpower, the Enron of its age, in the 1920s. In the 1950s, he sold it to William Zeckendorf, who bought 740 Park at the same time, and saved it from financial ruin.
Rosario Candela Drawing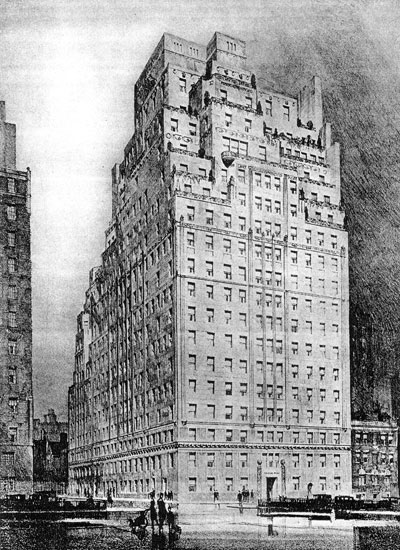 Rosario Candela's architectural rendering of 740 Park Avenue.
Elevator Going Up

Even elevator manufacturers wanted to be associated with 740 Park Avenue.
Governor Charles Haskell of Oklahoma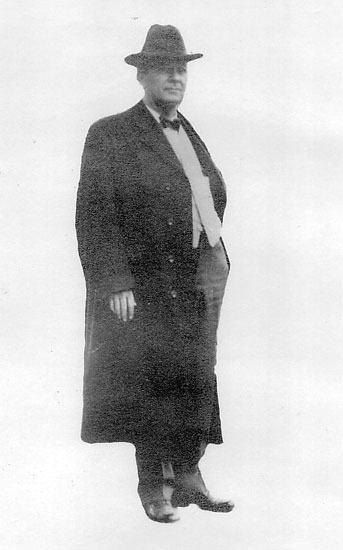 Governor Charles Haskell of Oklahoma had an affair with Dorothea Quigley, the future Mrs. Clarence J. Shearn.
Original Schedule C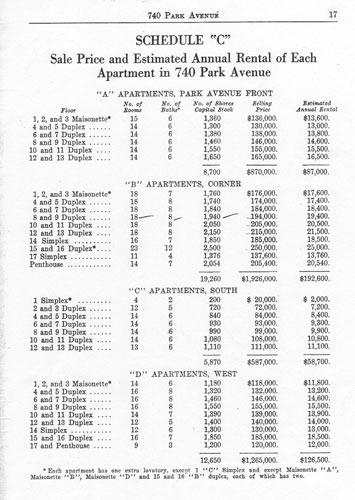 Click the image to see a larger version in a new window.
This Schedule C, from the original 1929 Offering Plan for 740 Park, lists the size and purchase price of each apartment when they were new. Almost immediately, the Great Depression began, and soon, the apartments were virtually worthless. It took forty years before they recovered their value and lived up to the financial promises made by developer James T. Lee.
Candela's Site Plan for 740 Park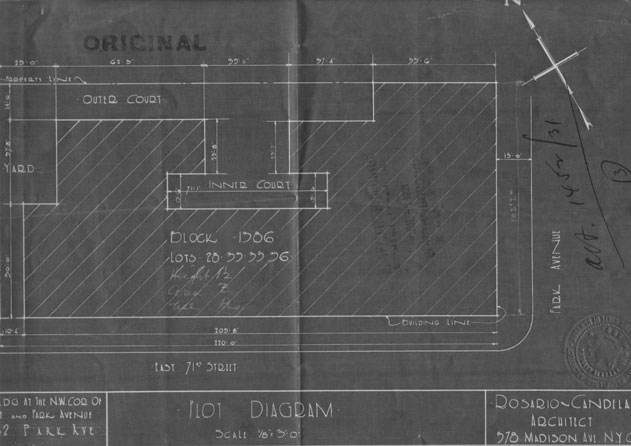 Wiggin on Time Magazine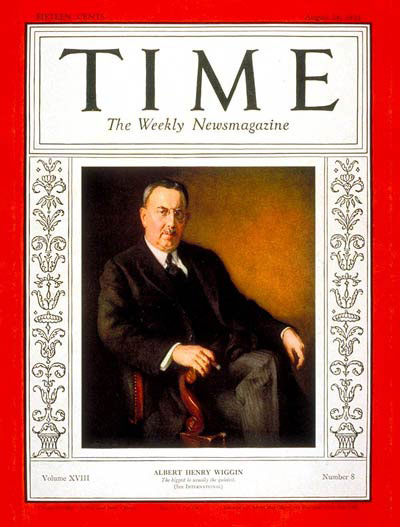 Chase Bank's Albert Wiggin, before his fall, on the cover of Time magazine.