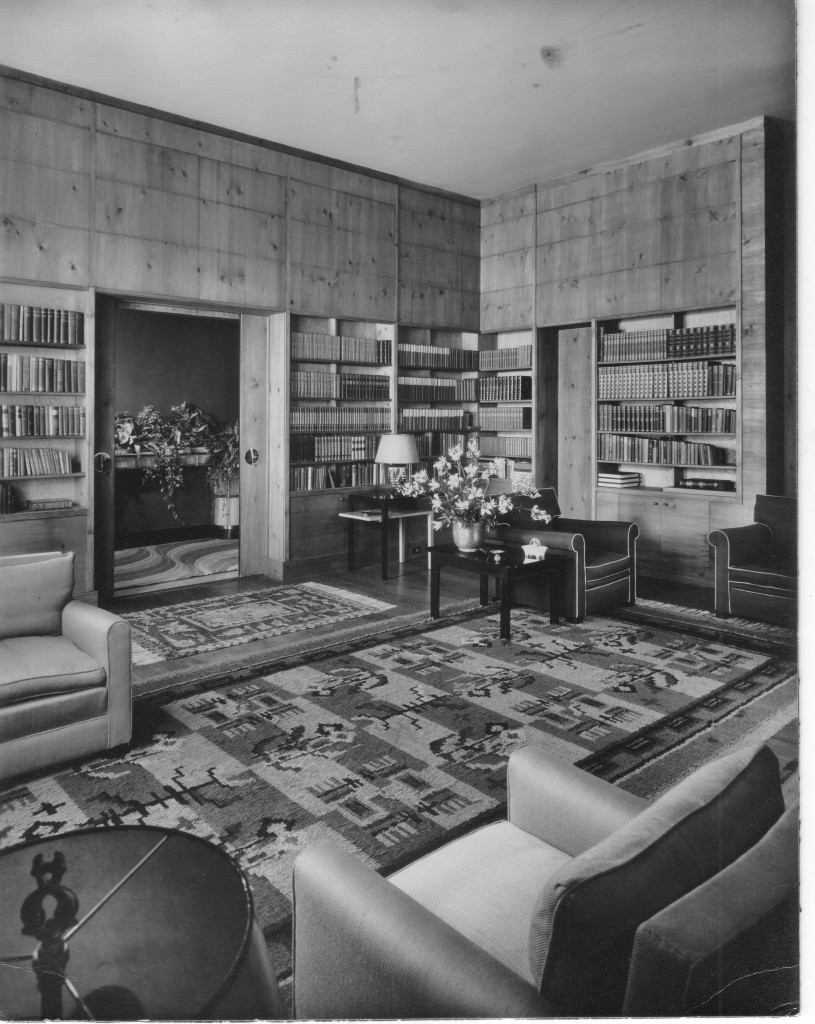 The apartment with the best back story at 740 Park has changed hands, according to the real estate mavens at The Real Deal. Developer Will Zeckendorf, who bought it in 2011 for $27 million, has now sold it to LBO kingpin Peter May and his wife Leni for $29.5 million, hopefully breaking even.
The flat was originally occupied by a prominent lawyer and Appeals Court justice, Clarence J. Shearn, whose wife Dorothea, a complex and riveting character, was the neighbor-from-hell to John D. Rockefeller, Jr., who lived beneath her. Then, the 17th floor simplex (shown in a 1930s photograph) became a shuttlecock after Dorothea was forced out of the building, with Rockefeller, "Big Bill" Zeckendorf, Will's grandfather and a real estate legend himself, and Chrysler heiress Thelma Foy, all vying for it.
Will Zeckendorf, a major character in my subsequent book, House of Outrageous Fortune, about his equally iconic 15 Central Park West, has consistently denied that his grandfather's failure to enter the hallowed 740 was part of his motivation for buying it. So it's doubly curious that buyer May, partners in Trian, which owns companies like Snapple and Arby's, finds himself in a similar so-there position. In 1972, his Trian partner, Nelson Peltz, was rejected when he tried to buy a home in the notoriously picky co-op (it went instead to conglomerateur David Mahoney and his wife Hillie Mahoney). And hat's just a footnote to a saga so strange, I sometimes felt I could have written an entire book just about the Shearn and Rockefeller apartments. You can read all about this in 740 Park.
UPDATE: Nancy Ruhling at Mansion Global has covered the sale, too.